St. Patrick's Elementary School
|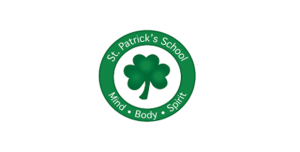 At St. Patrick's School, the nurturing and education of your child is our top concern.Just like family.
LOCATION:
3014 Capps Street
San Diego, CA 92104
619.297.1314
www.stpatrickssd.com
ABOUT:
St. Patrick's School was established in 1944 and has since been providing a quality Catholic education for its students. The school is accredited by the Western Catholic Education Association and The Western Association of Schools and Colleges. St. Patrick's School provides a quality Catholic elementary education for all students entrusted to our care, developing every aspect of the child: mind, body, and spirit. We support parents as primary educators of their children. We are called to spread the Gospel message of love, unity and reconciliation. Essential to our mission is building a relationship with Jesus and one another. St. Patrick's School is a vital part of our parish community and is enriched by the presence and ministry of the Augustinian Order. Their values of truth, community, and love guide us in the fulfillment of our mission.
---